David Baker and Brandyclassics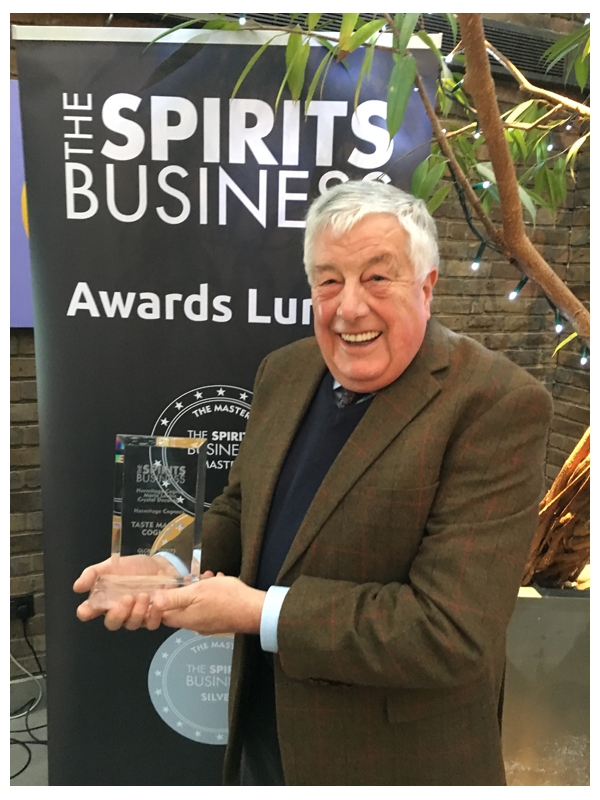 It was in the early 1980s that whilst visiting Monaco, the sommelier of a well known hotel in the Principality offered David a cognac to taste after his dinner. It was quite exceptional and after several more, he provided the name of the cognac and the house. Some time after, David visited the firm (which turned out to be in Jarnac) with the intention of buying a bottle. The cognac turned out to be no less than the A. E. Dor 1840 which, even in those days, was worth well over a thousand pounds a bottle. David formed Brandyclassics and a distribution for Dor cognacs was started but it soon became obvious that the need to look further afield was crucial.
David started work to identify the very finest producers of cognacs and other brandies from the top crus in the key brandy production areas of France. David's knowledge of the French cognac and brandy producers is highly regarded, not just by his French colleagues who offer thousands of cognacs and brandies for tasting, but also by clients all over the world who have experienced his knowledge and understanding of the classic brandy markets. His work with hundreds of producers and enthusiasm for the old and specialised firms, who produce the very finest golden nectars, is linked to his ability to communicate the unbelievable qualities in the vast array of cognacs and brandies available to those who have not had the benefit of experiencing pure, naturally aged brandies.
David still gives talks and is often found training bar and restaurant staff in the worlds finest hotels and restaurants.
"David Baker at Brandyclassics is a brandy gumshoe, a man with the years of experience, immaculate palate and network of contacts that makes it possible for him to hunt out rare and special casks of cognac.  On his website you can find many fine vintage cognacs."

Victoria Moore, The Daily Telegraph
Hermitage Cognacs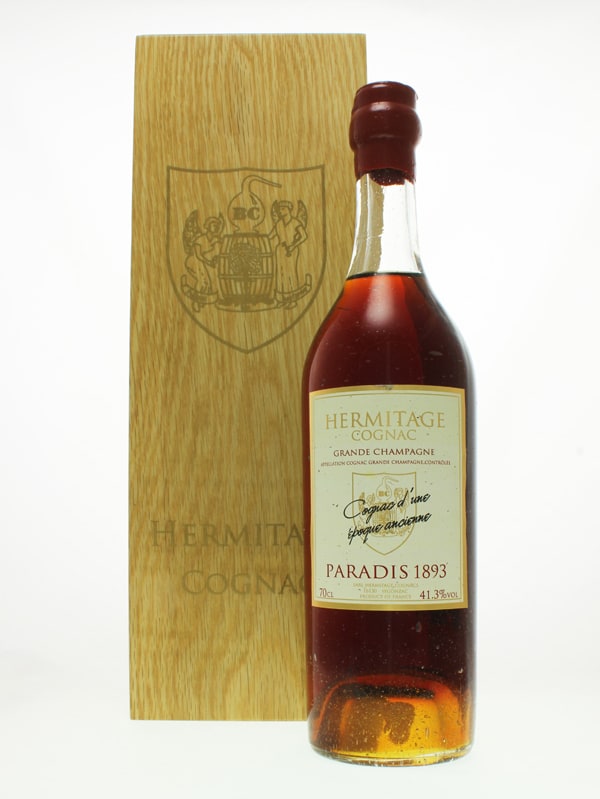 Having got to know many cognac producers, David soon realised that he could find other individual cognacs with age statements and sell them under his own brand name. Unlike wine and spirit businesses, Brandyclassics had become specialised in the spirits market selling cognacs, armagnacs and calvados, all with age statements or vintages. He understood that customers were looking for something different from the XO and VSOP brandies which were readily available in the shops. The real opportunity came in 2005 when Brandyclassics supplied some cognacs to the Russian market as this gave the opportunity to search out some of the really fine Grande Champagne cognacs that were still ageing in barrels. At this point it was decided to buy and bottle under the house brand, called Hermitage.
The finest cognacs in the Hermitage range are mainly from Grande Champagne but cognacs from this cru age much slower than those from some of the others. As a policy, therefore, all Hermitage Cognacs are at least ten years old and the very finest can have aged in their oak barrels for more than sixty years.  Hermitage doesn't want blended, generic cognacs; there is no individuality in blends, especially those from the bigger houses who may blend up to a thousand or more cognacs to make a VSOP or XO cognac. Mixing cognacs from another house immediately hides the very special qualities that the distiller has worked a lifetime to produce.
When Hermitage finds a good cognac they will sell it as a single estate, pure and naturally aged, be it an old vintage or a twenty year old gem. Hermitage are true craft cognacs, approaching 40% of them have won gold or above medals, a fact that speaks for itself.
"Hermitage Cognac is dedicated to ferreting out rare, single-estate cognacs from under-the-radar producers …….. if you want to witness how beautifully a cognac can age, Hermitage is the place to go."

Alice Lascelles, Financial Times
Nicholas Faith 1933 – 2018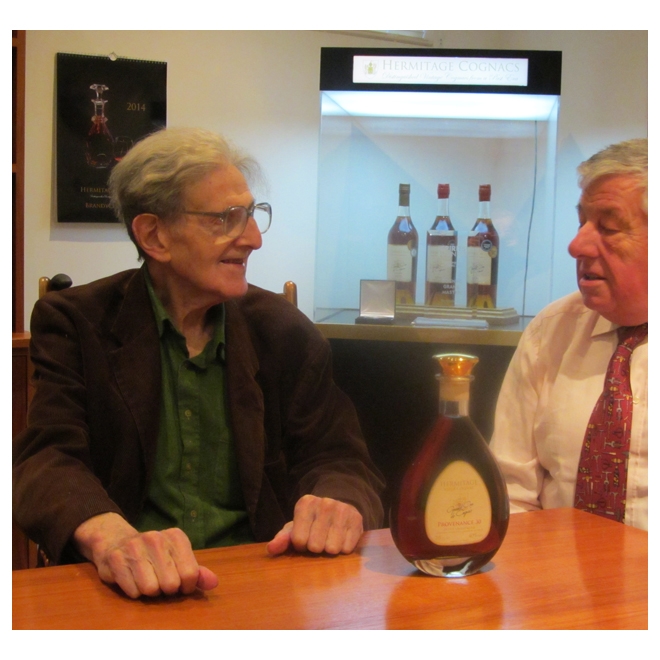 Nick, journalist & leading author of many cognac books has been a regular visitor to Brandyclassics over the years tasting the many cognacs in the range. This is what Nick had to say about Brandyclassics.
"Most cognac lovers mourn the fact that four firms account for seven out of eight bottles of the precious liquid sold in the world. But it doesn't worry me, because the bigger the firms the more room there is for the little 'uns, provided of course that they're good little-uns and as the author of the standard work on Cognac I spend most of my time hunting out the best of them. And David Baker's Brandyclassics is both small and good. He's been in love with cognac for decades and has spent the past twenty years searching out some of the hoards of fine brandies owned by growers (or brokers or small merchants for that matter) too selective to see their precious casks transformed into just one of the hundreds of ingredients in the more expensive brandies offered by the Big Four.

But they trust David to provide their brandies with a better fate: as individual examples in the unique Hermitage range he has developed. For every one of his offerings comes from a single grower, usually in the Grande Champagne – though he's not afraid to offer the best brandies from other regions like the Borderies and Fins Bois – which are often the contents of a single cask. What is more – and something I greatly appreciate – he's choosy, he firmly rejects most of the brandies he's offered and, rarest of all, he knows his suppliers well enough to guarantee the age statement on their bottles. This can be before the arrival of the phylloxera bug or as late as the end of the 20th century."

Nicholas Faith, Author of Cognac: The story of the world's greatest brandy