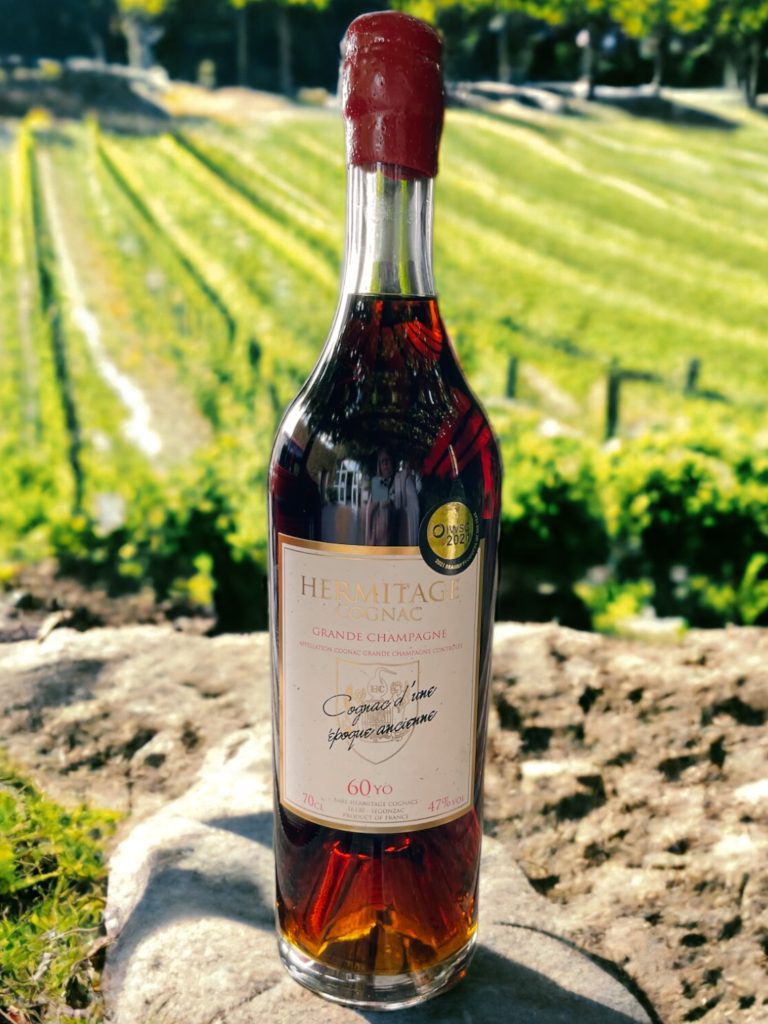 We are delighted to announce that we have a new Hermitage 60 Year Old Grande Champagne Cognac on our shelves. It is the third cognac of this ageing to have made it into the Hermitage range. The previous two were great successes and all the stock available sold out. It has not been easy finding a suitable 60 Year Old Cognac replacement, though. David rejected many before finding this superb example of a top cru cognac, aged to perfection in oak barrels, for at least 60 years.
Its long ageing in wood has given such a depth of flavour and smoothness that it has been bottled at the slightly higher strength of 47% abv. This incredible cognac has been aged in damp cellars in the Premier Cru of cognac. Aromas and flavours of plum, dark chocolate, liquorice, spices, toffee, almonds and dried fruits enhance this rich and beautifully matured cognac. A long and glorious tail of citrus fruits, almonds and Marsala wine only add to the long complexity of flavours.
A perfect treat for the cognac connoisseur or as a 60th Birthday Gift.