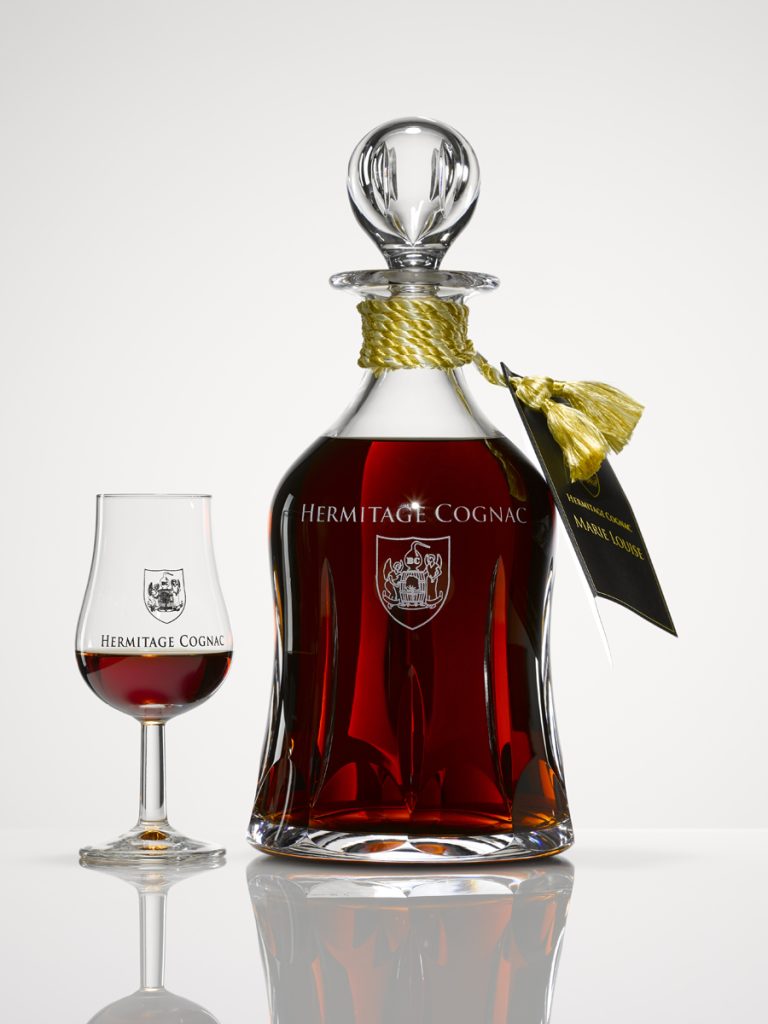 Hermitage Cognac Marie Louise is a Grande Champagne cognac from one of the region's top artisan producers. Still in cask, it is now a magnificent 70 years old.
Some of the finest cognacs ever made were produced in the early twentieth century as, by this time, knowledge of distillation and the ageing process had been significantly refined. Cognac Marie Louise is one of the few remaining cognacs produced during this period. It is from the top cru, Grande Champagne and has matured for more than 70 years in oak casks.
This truly great cognac is named after Marie Louise, the second wife of Napoleon Boneparte. She bore his son who was given the title 'Roi de Rome' and who later became Napoleon II.
One litre of this glorious cognac is offered in crystal decanters produced by Cumbria Crystal, the last producer of completely hand-blown and hand-cut, full-lead luxury English crystal in the UK.
The complex aromas, intensity and depth of flavours created by its careful distillation and ageing have created a masterpiece of smoothness. The initial sensation is akin to lining one's mouth with velvet. The rich and complex flavours of coffee, sultanas, toffee brittle, truffle, dried fig, cinnamon, hazelnut and clove are all wrapped up in an intensely rich rancio found only in the rarest of cognacs.
Only a few people will be privileged to taste this exceptional and rare cognac. Those that do will be delighted by the charm and elegance of Hermitage Cognac Marie Louise, made all those years ago.
"Likely to be one of the finest cognacs you have tasted."  Victoria Moore, The Saturday Telegraph Luxury Supplement