Bargain Brandies Throughout November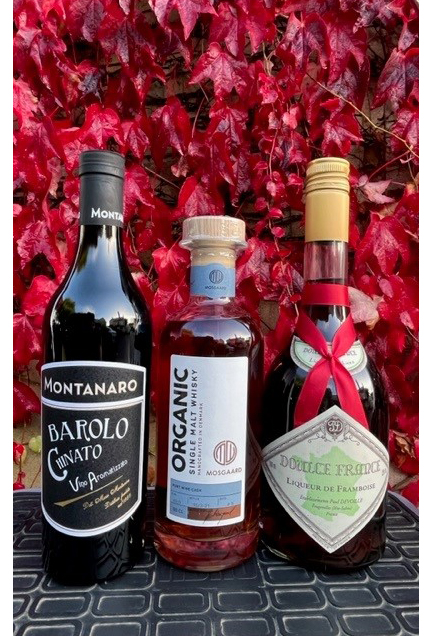 Our Offers this month are some of our best ever!  We will be offering different products, at up to 50% Off, throughout the month of November so, do keep checking back to find Black Friday Month bargains.
Mosgaard Organic Single Malt Port Wine Cask Whisky
This Port Wine Cask Whisky is Mosgaard's newest whisky, it is dark and intense with vinous and spicy sweetness.  The barrels are the secret, built from two types of old Port Wine casks. Staves from both Ruby and Tawny port casks are mixed to make the Mosgaard casks.  The result is that the Port Wine Cask whisky matures in balance with vinous notes from Ruby port and spicy notes and sweetness from Tawny.
The Montanaro Barolo Chinato is an aromatised wine made from Montanaro's original recipe dating back to the end of the 19th Century. The Barolo Docg wine has an alcoholic infusion of about 30 herbs and spices, the main ones being China Calissaia, Gentian, Rhubarb, Cinnamon, bitter Orange, Cardamom, Nutmeg and Cloves. The chemists of the Langhe area applied the valued properties of Cinchona to the Barolo wine creating a drink with medical properties. Over time it has become one of the most sophisticated proposals of Albese enology. It is perfect served with ice but also as an aperitif served on the rocks with soda, it also goes really well with dark chocolate and desserts.
Paul Devoille Liqueur de Framboise
This Doulce France Liqueur de Framboise is a luxury raspberry crème liqueur. Macerated raspberries are used to provide a raspberry coloured and flavoured liqueur.